For the first time in months, there was a sense of excitement around the Aviva Stadium in Dublin on Sunday. But unlike previous times where there was a buzz around the home of Irish football, this time there were no supporters, just a lot of media members clamouring to get a snappy soundbite from the new man in charge of the Republic of Ireland national team, Mick McCarthy.It was a stark contrast to the press conferences under his predecessor Martin O'Neill, who was surly and defensive as results, journalists and supporters all turned against him.After his pragmatic approach to both football and answering questions, the Football Association of Ireland (FAI) decided to look back to the future and re-appoint one of only two managers who have ever guided the Boys in Green to a World Cup. Article continues below Editors' Picks Man Utd ready to spend big on Sancho and Haaland in January Who is Marcus Thuram? Lilian's son who is top of the Bundesliga with Borussia Monchengladbach Brazil, beware! Messi and Argentina out for revenge after Copa controversy Best player in MLS? Zlatan wasn't even the best player in LA! McCarthy is a master of the media game, injecting his answers with his trademark Yorkshire wit, even dropping in an accidental swear word, and asking the questioner for their name in an effort to ingratiate himself with the people who are positioned to call for a manager's head when results are poor.Unlike his last spell as Ireland manager from 1996 to 2002, McCarthy won't be hounded out of the job after a poor run, as the FAI have already put a succession plan in place, with Stephen Kenny having been persuaded to part company with Dundalk – whom he turned into Ireland's most dominant club team – and take charge of the nation's Under-21 squad before assuming control of the senior squad in 2020.Consequently, there is no risk of McCarthy overstaying his welcome, having previously conceded that he should have left on a high after the 2002 World Cup in Japan and South Korea, where Ireland reached the knockout round before being beaten by Spain on penalties.A poor start to Euro 2004 qualifying as well as the shadow of Saipan – the venue for the infamous bust-up that prompted McCarthy's captain, Roy Keane, to quit the national team – led to a huge amount of fan pressure that ultimately forced the FAI to part company with McCarthy.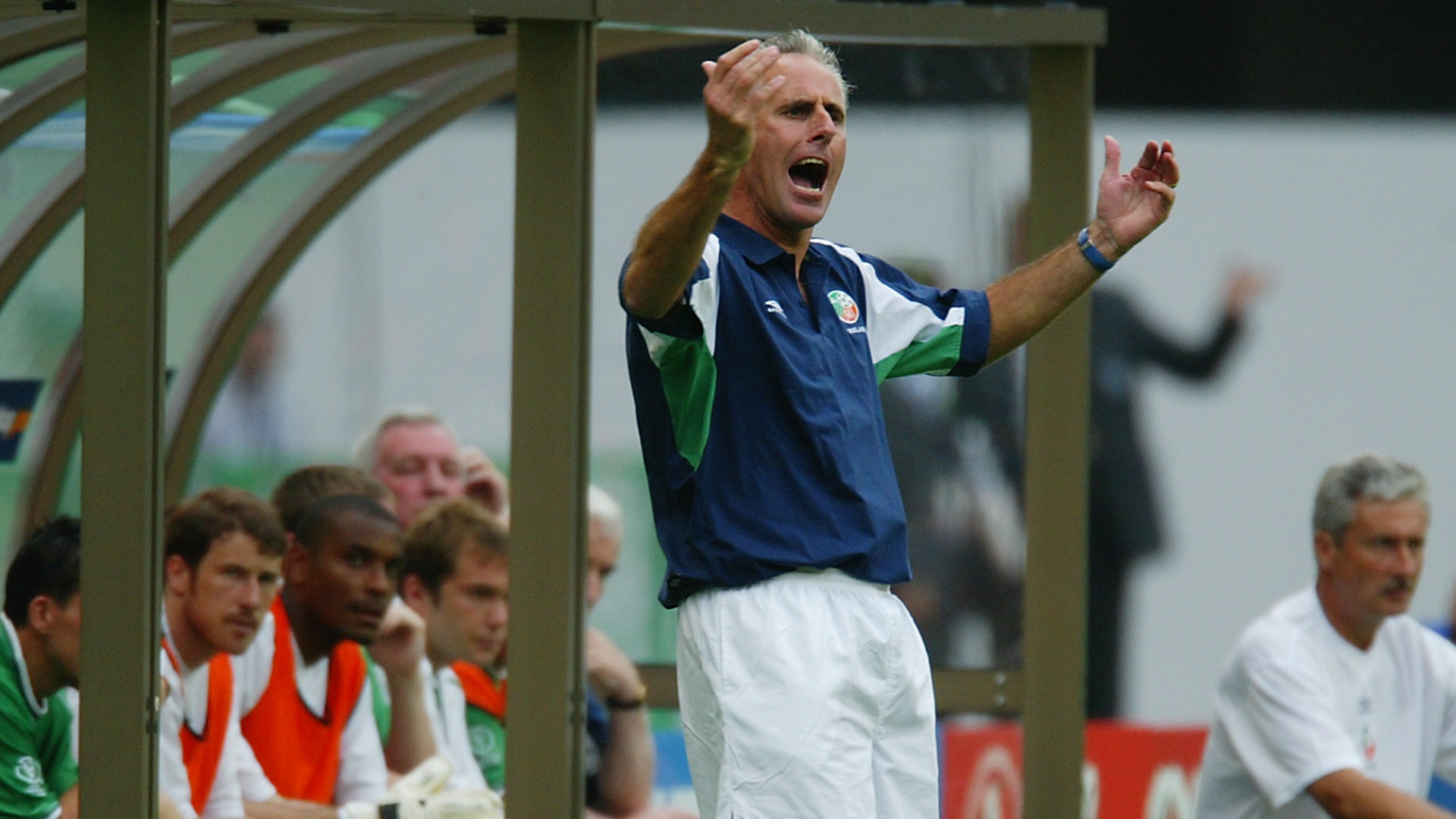 Back in 1996, McCarthy replaced Jack Charlton to take over an Ireland in transition. The squad he inherits is not as good this time around, but the 59-year-old is well aware that he would never have been appointed if the team was in rude health."It was the same situation [in 1996]," McCarthy told reporters. "You don't get the job if you haven't qualified [for a tournament]. You don't get the job if you haven't been relegated in the Nations League. If you've won, you don't get the job. You always seem to get it on a bit of a low. The first job is to turn that around."McCarthy's first game back will be the Ireland's opening 2020 European Championship qualifier in March, with the FAI entrusting him with the responsibility of reaching a tournament at which Dublin will play host to four matches.With 24 spots available, McCarthy has a great chance of achieving something he never managed during his previous spell at the helm. It would be an even bigger feat too, as McCarthy can not call upon players of the quality of Roy and Robbie Keane, Damien Duff, Steve Finnan, Jason McAteer or Steve Staunton.Still, McCarthy's previous successor, Brian Kerr, believes that while the Ireland squad is weaker now, qualification should be easier."He did a good job last time around but he'll find two big things when he comes back," Kerr told the Irish Examiner. "The players aren't as good as the last group he had but it's a lot easier to qualify for finals tournaments."Rather than boasting a squad of Premier League players, Ireland are now mostly working with Championship-standard talent, but this is the level at which McCarthy has previously flourished, having previously won England's second division twice.He has improved each of the clubs he has managed (Sunderland, Wolves and Ipswich), but perhaps stayed too long in each job. There is no danger of that happening with Ireland, though, with Kenny taking over in 2020.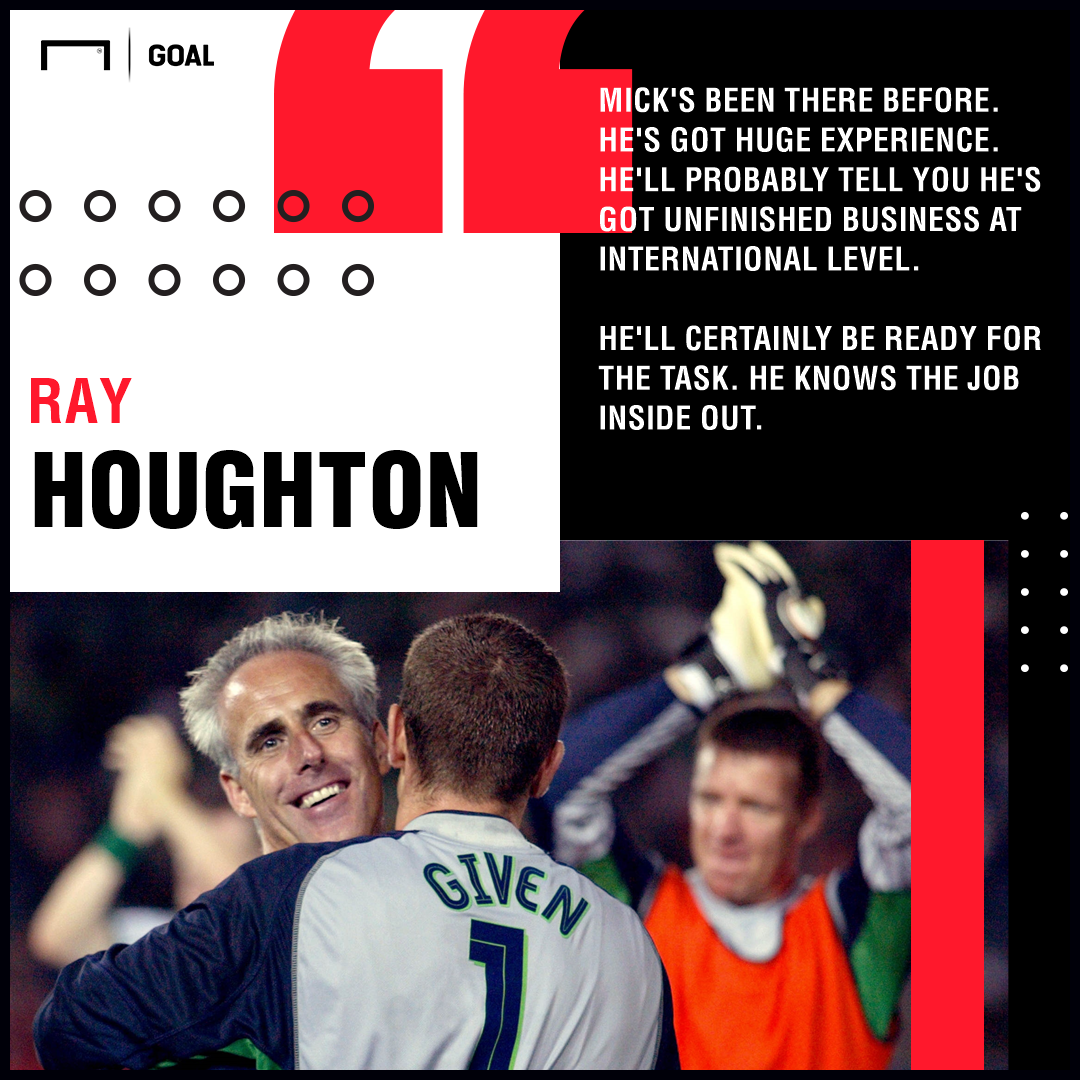 Additionally, unlike O'Neill, McCarthy does not believe that Ireland no longer have the players to compete at international level. Sure, there are no Keanes or Duffs, but recent successes at underage level indicate that the well is not dry, while qualification for Euro 2020 is the sole aim rather than anything grander. Nobody expects Ireland to be a challenger.Nonetheless, McCarthy's arrival has already raised expectations and now that the fans know there is a successor in place for two years' time, they are thinking the previously unthinkable: What happens if McCarthy is hugely successful?"It was explained when I took it. It's two years to qualify for the European Championship," he admitted."If you do really well and get to the final and win it, and you want me to stay, there might be a push for me to stay, there might be a job in the Premier League as well and they'll want me there."A week ago, an already-relegated Ireland were floundering in the Nations League with O'Neill at the helm. Now, there is a buzz around the team once again and fans are starting to believe.In less than 24 hours, McCarthy has rolled back the years. A return of the glory days might not be far behind.
read more